Dunnage Washing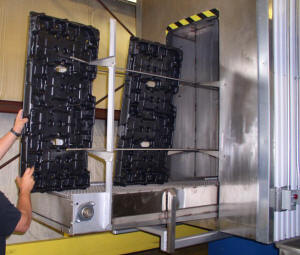 Our washer system is designed to clean packaging materials in a variety of sizes and shapes. Whether it be a full sized pallet or a small plastic storage container, our system can clean your packaging supplies.
Alkaline bath system for heavy soil removal
State of the art filtration system
Same day service
APC is interested in showing you how our company can provide you with an ADVANTAGE in your market. Please feel free to contact us to arrange a tour of our facility and discuss with us how we can work for you.